Base
Your back office portal to monitor and optimise your transport network.
Powering 130m+ passenger journeys a year
Get powerful passenger analytics and optimise your services with Base
With UrbanHub Base, our back office platform, you can oversee and optimise your entire transport network. Manage your products, ticket sales, fleet and customer relationships, and delight passengers with live in-app communications. Using live passenger data, instant reporting and fleet tracking analytics, optimise your services and revenue.
Ready to give it a go?
Why Choose Base
Improved Services and Reduced Costs

Focus on route profitability, with our clever retail reporting and live occupancy data. You can see who's using their tickets and where, answering detailed questions like "how many season ticket holders use our services after 11pm?" to help improve those all-important margins.
Enhanced Passenger Communications

Alter custom content, create targeted marketing and in-app web links whenever you need to. Our super-smooth passenger groupings mean you can send targeted promo codes to customer segments, and set-up live disruptions information to keep passengers in the know.
Real-time fleet and Passenger Tracking

With real-time fleet and passenger tracking, you have complete oversight on what's where – and how busy it is. You can colour-code vehicles by route or by current occupancy and export your data with a full back-office integration. Know exactly where your passenger fleet is at, at all times.
Powerful features designed just for you
Cloud Based Back Office

Can be accessed 24/7 from any common browser and has staff role-level access restrictions.
Powerful Passenger Analytics

Customer boarding locations, network usage, passenger movements, ticket sales, and revenue generation.
Real-time information

Real-time network map showing vehicle locations and capacity, and instant retail reporting of ticket purchase.
In-App Information

Ability to issue live disruptions updates and publish in-app information. Stay connected with your passengers.
BODS integration

Data is imported directly from the UK's Bus Open Data Service. Fully compliant with GDPR.
Customer Service

Dedicated portal logins for customer service staff to assist with your passenger queries.
---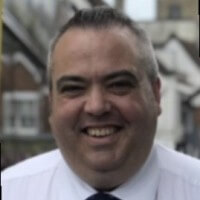 "We're always looking for new ideas to attract and retain customers. Having our own app was the next natural step. UrbanThings have worked seamlessly with our own team to develop and launch the app."

— Steve Bryce, Managing Director at Ipswich Buses
---
Try it now
Whether you're looking for a product demo, press contact, more information, or just a chat, our team is always here to help.
They trust us