for Cities and Governments
The trusted smart transport platform
Deliver incredible transport experiences with Ticketless™
Ticketless is the intelligent transport platform that allows city authorities and governments to offer MaaS across their communities. Featuring a beautifully designed mobile application for passengers and a back-office suite of tools and passenger analytics for managers, Ticketless enables cities and governments to provide secure, frictionless and enjoyable account-based travel to millions.
Key benefits:
⬣  Increase network ridership with better passenger information
⬣  Enhance passenger experiences with seamless multi-modal, multi-operator journeys
⬣  Understand, optimise and take control of transport provision via powerful passenger analytics
⬣  Flexible, portable and affordable solution, highly compatible with existing transport systems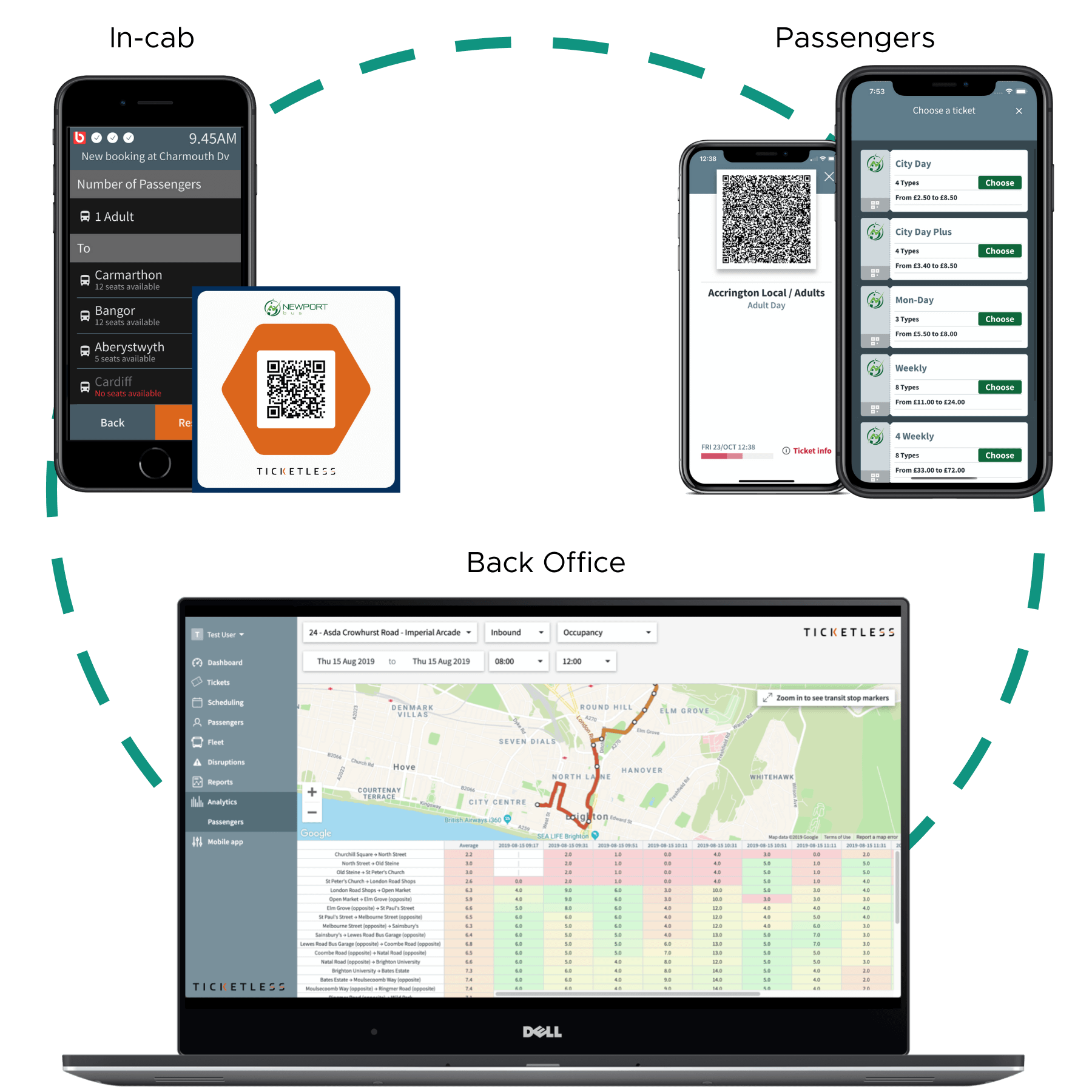 Our Partners
Leading solutions tailored to your business:
Get in touch to find out more:
Find out more about Ticketless here, or else enter your details below to get in touch with one of our solutions team.