The UrbanThings Mobility Charter
Introduction
In the United Kingdom, the 'Bus Back Better' National Bus Strategy means that mobility operators are being called upon to introduce more efficient and more appealing services. The core of this initiative revolves around multi-operator planning and data integration. To successfully deliver and maintain improved bus services cities and operators must fully understand their systems as they exist today and the way their passengers use them. 
UrbanHub is an integrated Mobility as a Service Data platform that supports multi-operator, multi-modal ticketing and MaaS. Developing this platform has given UrbanThings the expertise to understand how to combine and integrate data from multiple operators to create a single view for the city and a single passenger experience shown in the diagram below.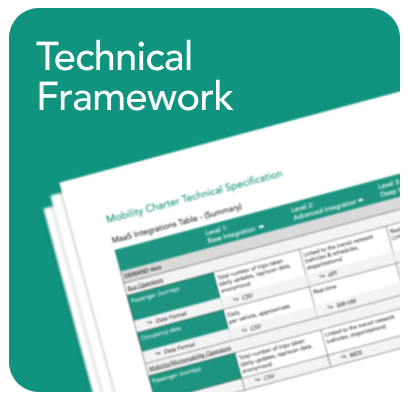 A Framework for Data Integrations
The UrbanThings Mobility Charter is the culmination of that expertise and is intended to provide authorities and operators with an overview of the responsibilities each party should take in order to enable this open and integrated mobility system.
We can work with cities and local authorities who are producing their Bus Service Improvement Plan (BSIP) and provide assistance in the inclusion of this charter and its technical specification.  This effectively produces a legal framework to improve services via graduated data sharing between transport operators and public bodies.
To access the Mobility Charter and understand how we can support your Local Authority or City's BSIP please fill out the form below.