UrbanThings launches trip reservations in smart passenger app
UrbanThings are delighted to introduce our brand new trip reservations feature as part of the Ticketless passenger app and all-new Ticketless passenger website. 
The Ticketless passenger app now combines smart ticketing with real-time information, journey discovery and trip reservations for a seamless customer experience using an all-in-one mobile solution. Our new passenger website means that those without smartphones have access to this leading technology too; enabling passengers to book reservations and print their own tickets out at home.
This new feature promotes safe social distancing, as part of our commitment to provide technology for safer travel throughout and beyond the pandemic. It allows passengers to see how busy a vehicle will be at the time they plan to board, using a future occupancy predictions engine. Find out more about how we've introduced this technology to Ipswich Buses here.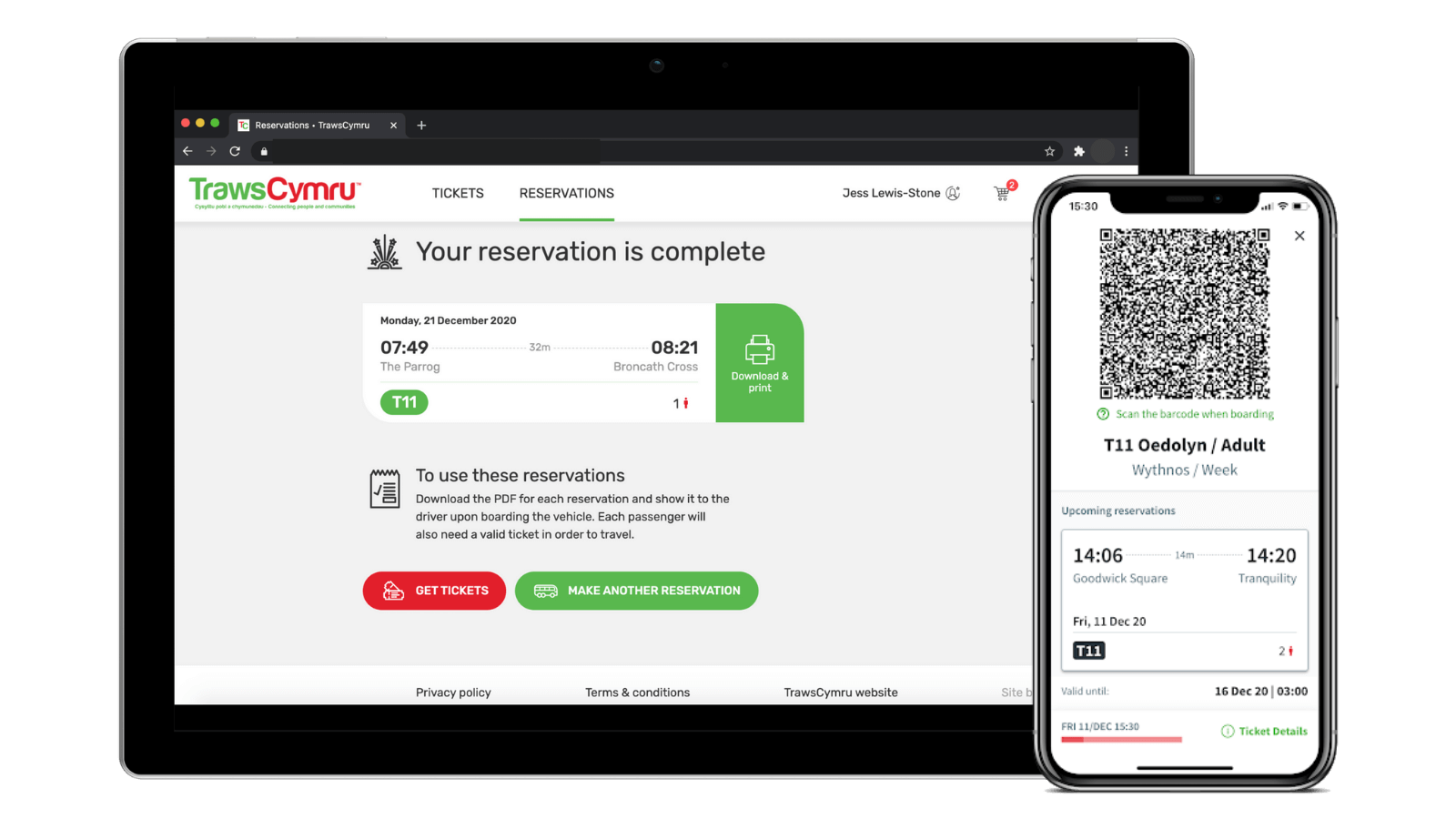 Passengers will now be able reserve trips in advance, ensuring a safe and effortless journey whilst following social distancing guidelines. Plus, they can pay for and present their ticket using contactless technology for added peace of mind. 
Drivers aren't left out of our major new update either. An update to our Driver App now allows seats to be reserved for any walk-on passengers, providing reliable and live vehicle capacity updates. 
The team at UrbanThings are helping operators future-proof their operations and prepare for post-pandemic services using our innovative smart technology. We're working with cities, local authorities and passenger transport operators of all shapes and sizes to ensure that our platform accurately reflects the industry's rapidly changing needs at such a vital time.
This new feature will be the first of many for UrbanThings in 2021 as our product roadmap continues to build momentum – so stay tuned. 
If you would like to know more about our social distancing solution for public transport, then please feel free to
get in touch
with our team. We'd be happy to give you a demonstration of how it works, and to talk to you more about Ticketless™ and how it could help your operation.