App: Unlock the benefits of account-based travel
Increase ridership with a smooth, digital customer experience
We've created an all-in-one, feature-rich passenger app so you don't have to. Your customers can book tickets easily online and get real-time journey information, whilst you receive passenger analytics to understand more about who, what, when and where. It's a win-win. Oh – and it's all fully branded up with your logo and theme, ready to go.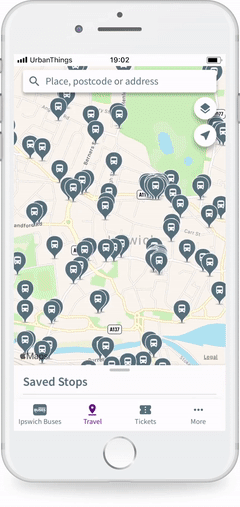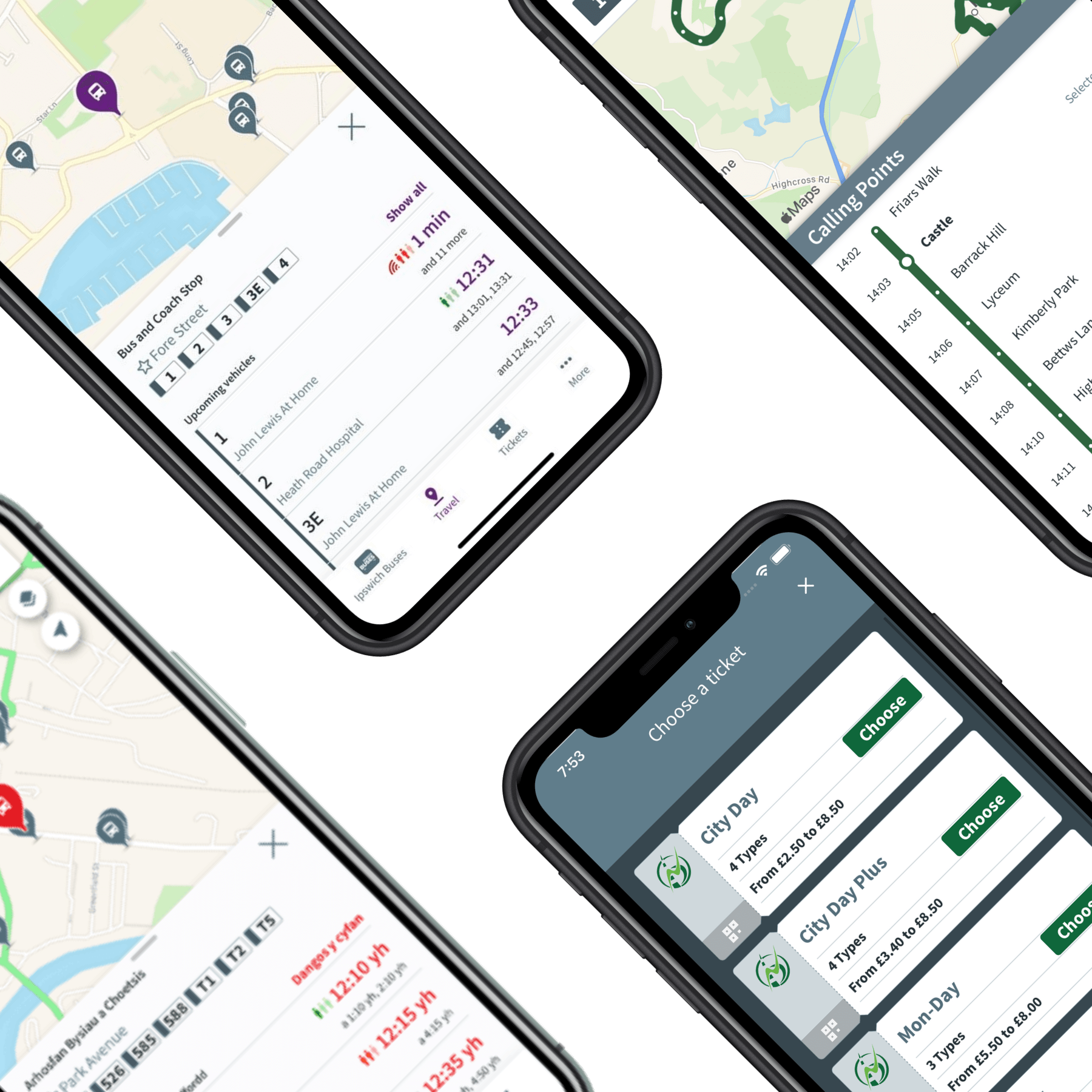 Smart, socially-distanced travel
For safer travel during Covid-19, your passengers can see how busy vehicles are – now and in the future – with live occupancy predictions. Trips can be booked in advance too with our passenger reservations feature, for complete peace of mind.
Sell mobile tickets – it's simple
Our ticketing just works. Truly portable and versatile, it's used across multiple modes and operators. We've made it super secure, with fully integrated ticket validation and inspection. It also works offline and we offer the option to print tickets via our passenger website, so everyone's happy.
Real-time updates for when it matters
Passengers can see when and where they'll be travelling – with live departures, plus vehicle arrival times and predictions. On top of that, they can see live vehicle map positions and interactive route views too. Instantly share any updates or disruptions information for an enhanced customer service.

Request a free demo:
Want to see our UrbanHub platform in action?
No problem, just drop us a line here and we'll be in touch as soon as possible.