for Public Transport Operators
The trusted smart transport platform
Offer a modern, efficient and frictionless transport experience with Ticketless™
Ticketless is the affordable smart ticketing solution that integrates real-time information, journey discovery, mobile ticketing and more into a beautifully designed passenger application. Featuring a back-office suite of management tools and powerful passenger analytics, plus leading end-user support, Ticketless boasts a range of capabilities to suit your operational needs.
Key benefits:
⬣ 
Deliver frictionless ticketing to passengers with an incredible mobile app
⬣ 
Increase ridership and boost profitability with a high-quality passenger experience
⬣ 
Reduce operational costs associated with cash, smart cards, hardware and other solutions
⬣ 
Maintain market share against competitors by modernising your transport solution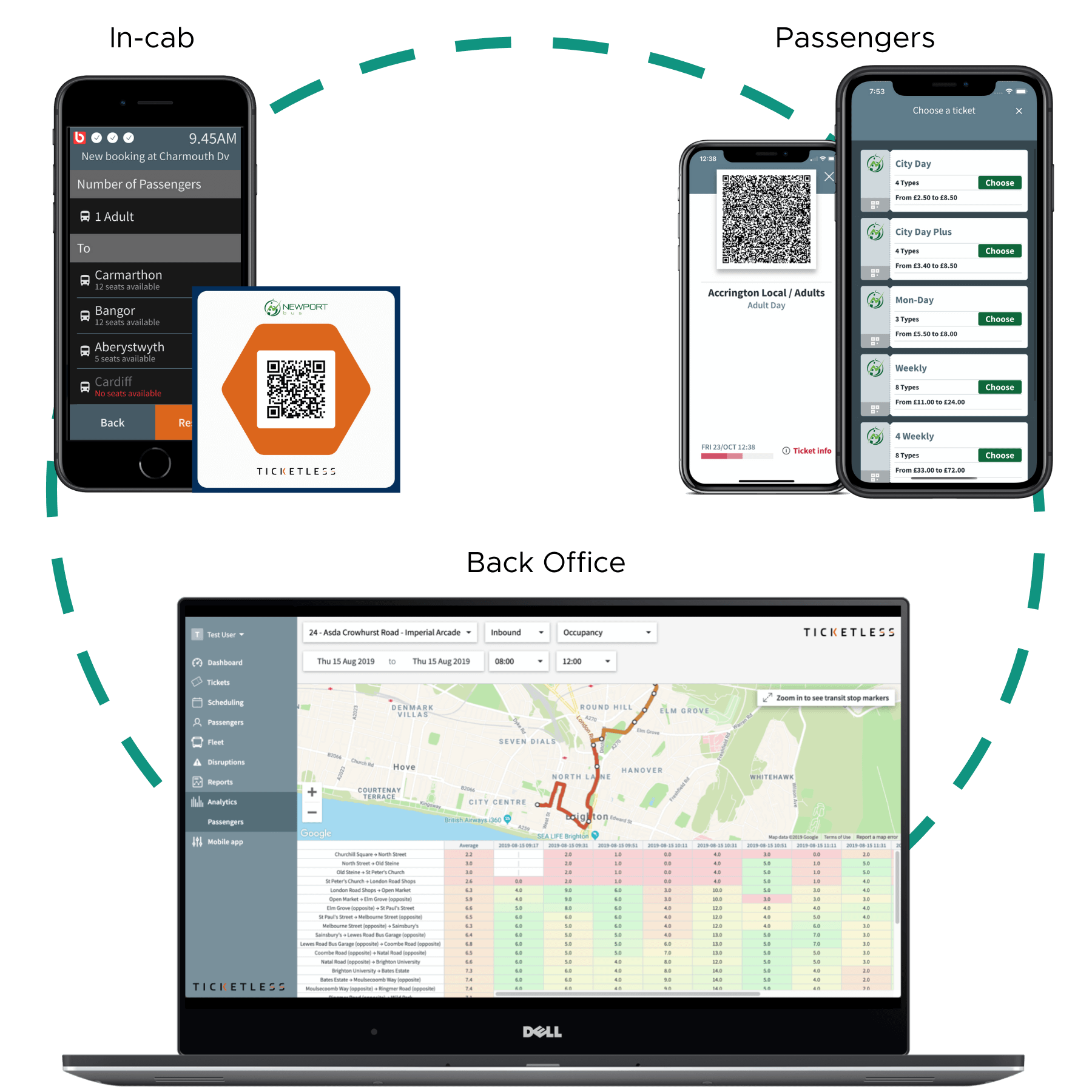 Our Partners
Leading solutions tailored to your business:
Get in touch to find out more:
Find out more about Ticketless here, or else enter your details below to get in touch with one of our solutions team.