Transport Hub
The trusted smart transport platform
Smart multimodal software to connect your community
Ticketless Hub is the central hub around which our apps and products sit. We've built a feature-rich platform that elevates your customer experience sky high. Our technology combines best of breed mobility apps and mobile payments with rich analytics and real-time passenger communications. It's an all-in-one solution to help make your passengers' journeys a piece of cake, from route planning and booking through to ticketing and support.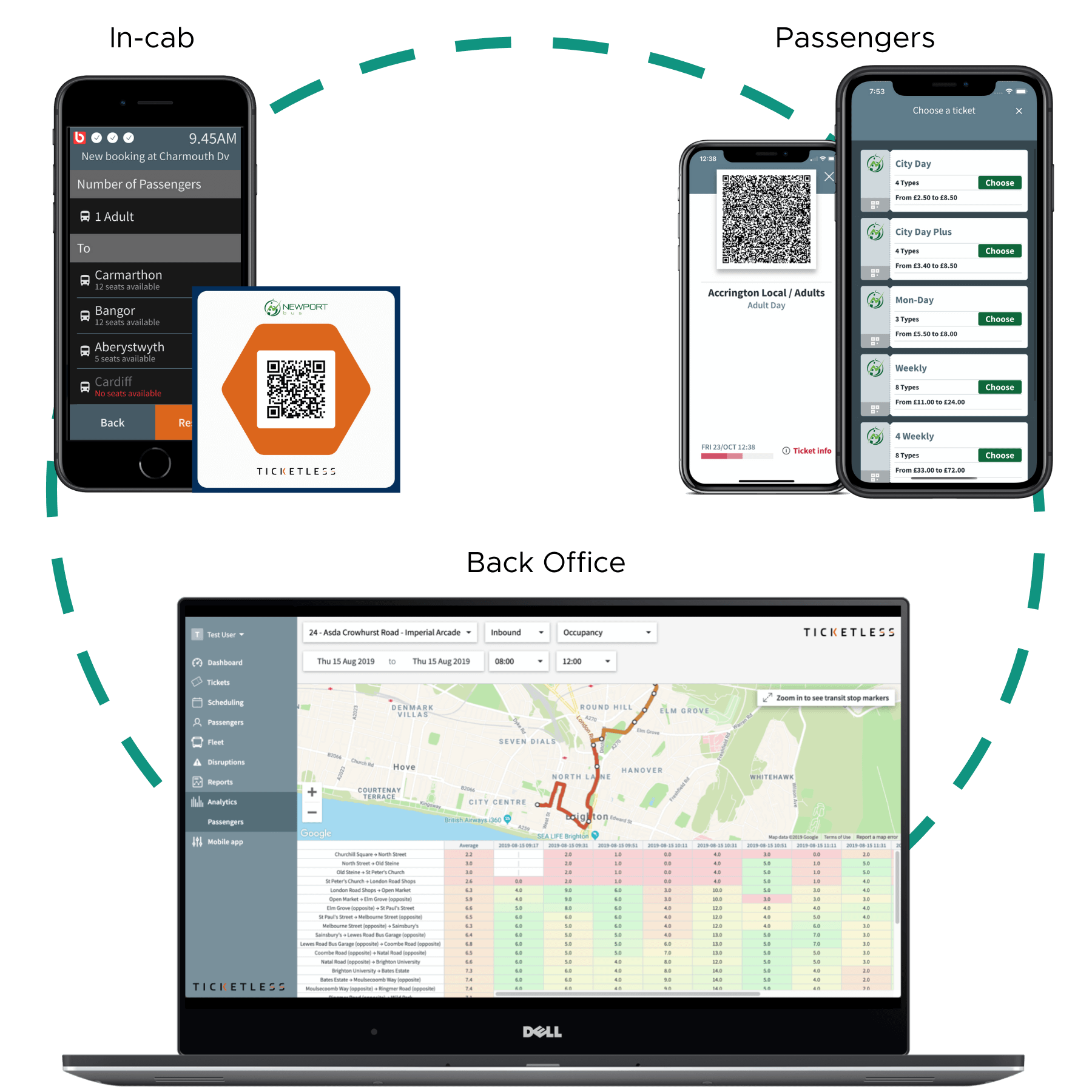 Streamlined passenger travel
Empower your passengers with our branded mobility apps and sites. Smooth mobile ticketing and technical support services keep everything operating like clockwork. Clear communication has never been easier, using features like live departures and vehicle occupancy predictions, journey reservations and real-time updates. 
Maximise margins with instant intelligence
Get a complete overview of your operations with clever retail reporting, live occupancy data and real-time fleet tracking. Our technology does the leg work for you, so you can sit back and instantly see which ticket type is producing the best revenue stream, how full each vehicle is at any time, and how you can improve those all-important margins.
Industry tried, tested and trusted
We've built our smart transport platform with our long-standing customer base in mind to ensure it accurately reflects the changing needs of the industry. That's why we encourage feedback and provide free, regular updates as we continue to adapt and evolve with you.
Our Partners
Find out more about the Ticketless solutions:

Request a free demo:
Want to see our Ticketless platform in action?
No problem, just drop us a line here and we'll be in touch as soon as possible.