UrbanThings Provided a Passenger App to Ipswich Buses with a Back Office Reporting System
UrbanThings worked with operator Ipswich Buses to provide a passenger app and cloud-based back office reporting system for use on their services.
Ipswich Buses required a solution that would integrate with their current ticketing hardware, whilst providing their passengers with a quick and simple method to purchase tickets, including period passes.
The white-labelled app provides real-time travel information and m-ticketing via QR code validation. It allows passengers to purchase tickets on their smartphones, which they then scan upon boarding to validate. Through the cloud-based back office and mobility platform, Ipswich Buses can gain access to invaluable data such as live passenger metrics and detailed reporting that identifies under and over-served routes.
The app launched in November 2019 across the entire fleet.
The UrbanThings solution
– Real-time information and m-Ticketing app
– Barcode-enabled mobile ticketing via integration with Ticketer ETMs
– Mobility platform and back office with passenger analytics
– Institutional Ticketing
– Back end retail reports and export capability
– Fully managed SaaS Solution
---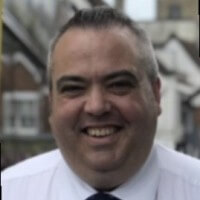 "Our company had been looking to develop and launch our own m-ticketing and journey planning app for some time. We are always looking for new ideas to attract and retain customers so having our own app was the next natural step after successfully launching contactless payments. It was important to Ipswich Buses that our app was white labelled and was not a generic product. UrbanThings have worked seamlessly with our own team to develop and launch the app"

— Steve Bryce, General Manager, Ipswich Buses
---