UrbanThings and Transport for Wales: providing a multi-operator ticketing solution across the TrawsCymru network in Wales
The Story
Transport for Wales (TfW) was set up by the Welsh Government to change the way Wales travels. Building a multimodal integrated transport network, TfW wants to help people commit to changing their behaviour, travelling more sustainably and combating climate change.
TfW aims to increase the number of journeys by active travel or public transport by 40% by 2040, the goal set out in Llwybr Newydd: The Wales Transport Strategy.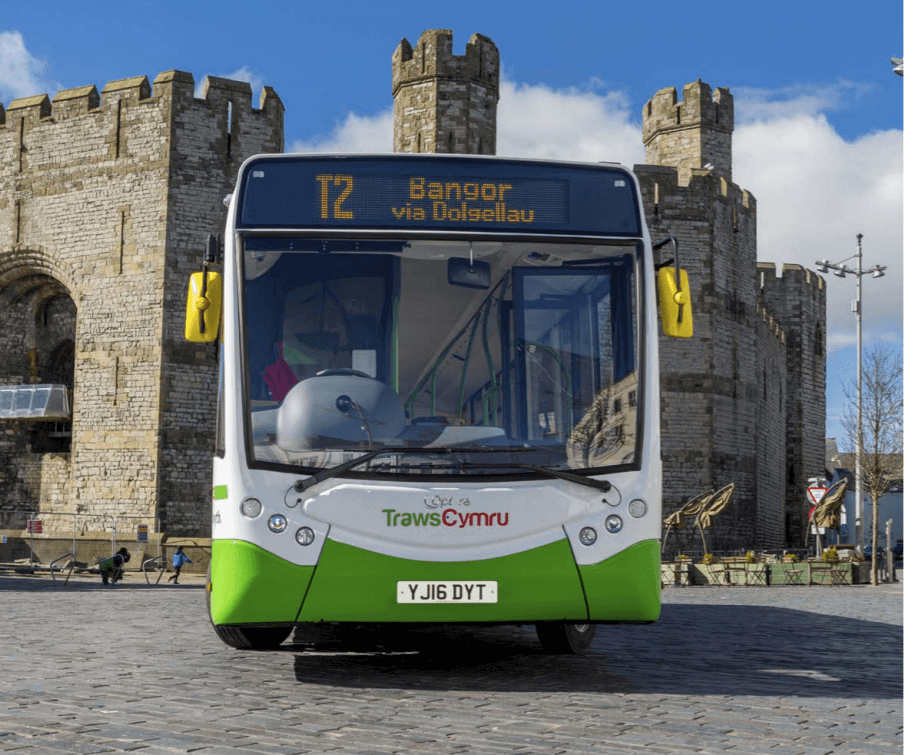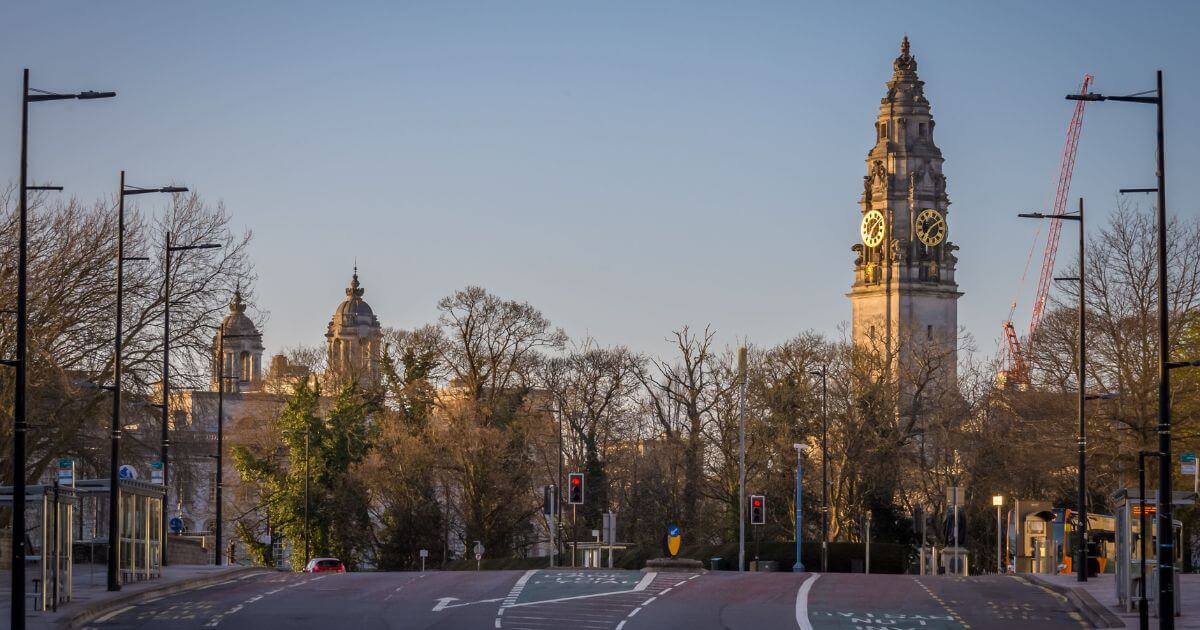 The Challenge
The Welsh Government's mission was to create a stable and easy-to-use network of transport services in Wales. TrawsCymru being an integral part of the public transport network in Wales with multiple operators, there was a need for a multi-operator solution serving the whole network and providing links between major towns.
For the first phase of this large project, Transport for Wales needed a high quality and user-friendly mobile app that could be easily integrated across multi operators and allowed multiple bookings. They also required hierarchical product groupings and per-stop timetable lookup features.
The Solution
In October 2020, UrbanThings developed an account-based mobile ticketing platform serving multiple operators on the TrawsCymru network.
The solution consists of a back office and single unified TrawsCymru passenger app which provides real-time information and mobile ticketing for services run by operators First Cymru, Richards Bros and Lloyds Coaches. It is available in both English and Welsh. The app also presents passengers with UrbanThings' innovative social distancing technology showing live vehicle occupancy.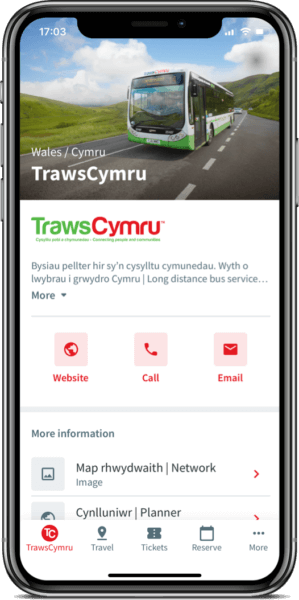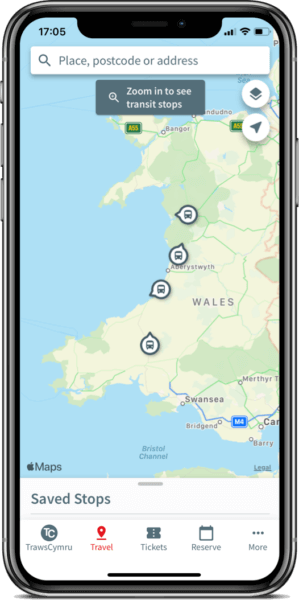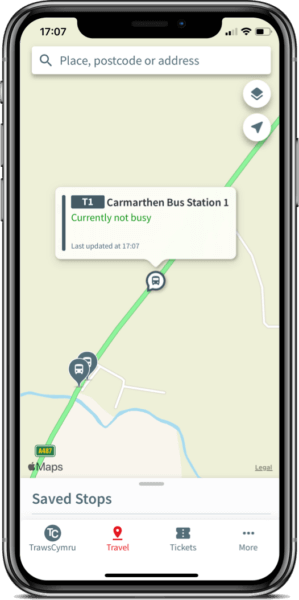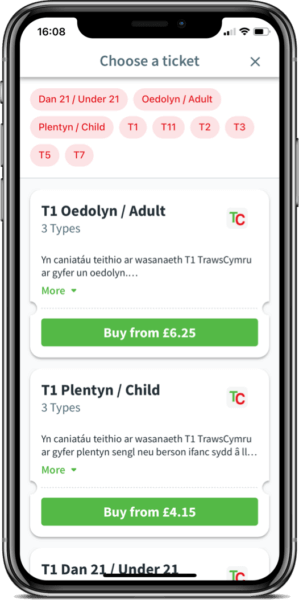 The app is supported by a smart mobility back-office for detailed reporting and rich passenger metrics. Multi-operator retail information was aggregated, exported and funds disbursed to multiple operators on a rolling basis.
In addition, vehicle tracking and live reservations capability was provided via a dedicated ticketing and reservations website and custom on-vehicle hardware.
The solution was developed on time, in under three months and went live across the national network in early 2021.
Features included
Mobile App & Passenger Website
Customised Branding
Journey Planning
Live Vehicle Tracking
Live Occupancy Data
Mobile Ticketing
Barcode Ticketing (Hex Tags and QR codes)
Transport for Wales Portal
Dashboard
Live Reporting
Managing capacity and bookings
Mobile App Management
Account-based Ticketing Portal
Managing Passenger Accounts
Secure payments via PSP
Revenue Apportionment to multiple operators
Links to Tickets and Reservations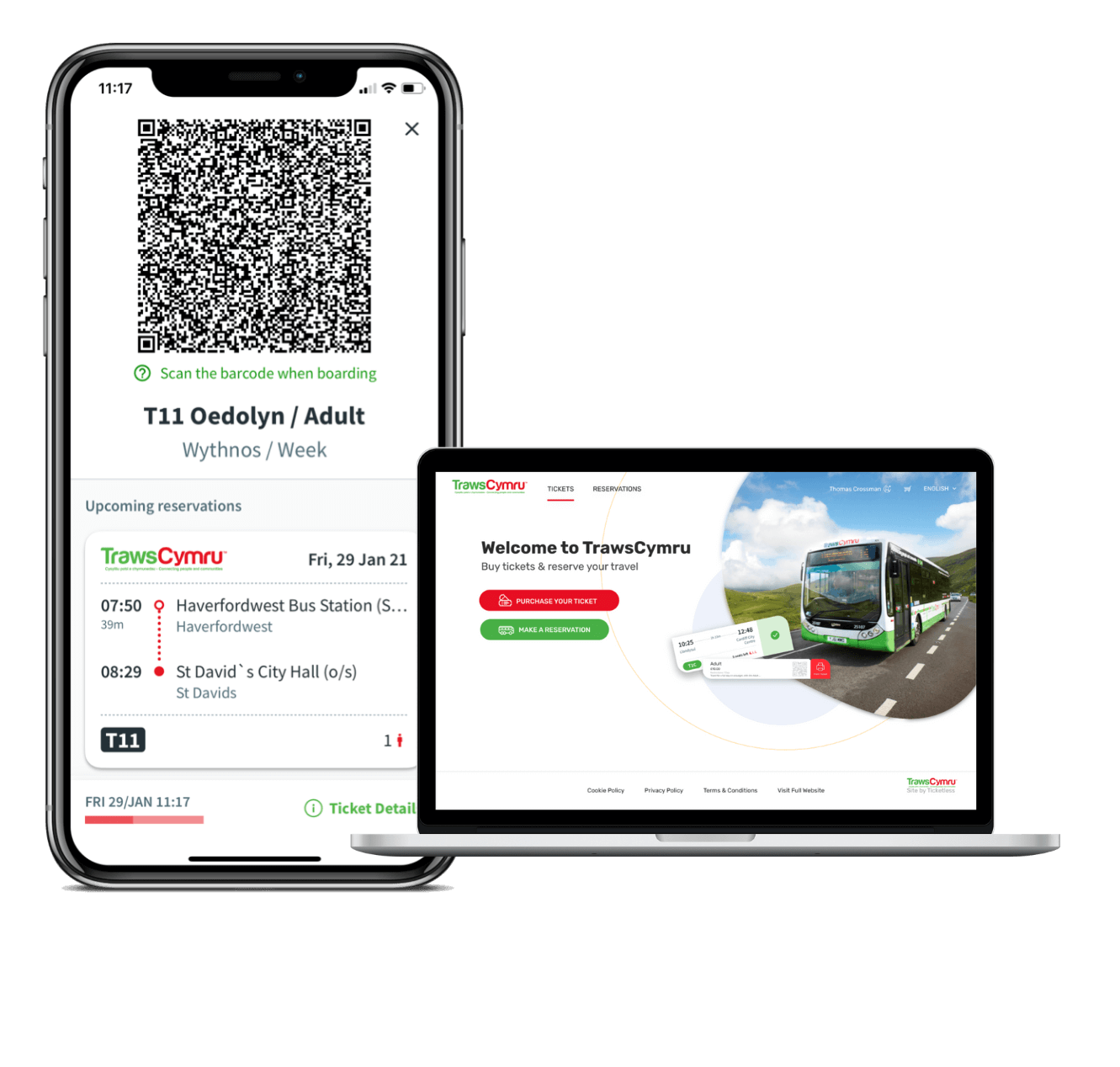 ---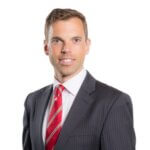 "Giving passengers real-time information and a mobile ticketing system will make using the TrawsCymru network more accessible and convenient, and I look forward to seeing the system's introduction. This will be on a select number of services initially, with a view to a wider rollout including seat booking. Our transport network continues to adjust to the challenges of coronavirus and this is another way to help people travel with confidence. We've worked closely with UrbanThings and alongside Transport for Wales to deliver this innovative system for passengers."

— Ken Skates, Minister for Economy, Transport and North Wales
---