UrbanThings and Newport Bus: providing a modern, branded passenger app for bus passengers in Newport
The Story
Newport Transport (Newport Bus) is the main provider of buses in the city of Newport, Wales.
Proud to be chosen by more than 7.6m customers every year, Newport Bus has been helping people getting around the cities for more than 100 years, from horse-drawn to electric buses.
Committed to making the city greener and safer, Newport Bus has been progressing at pace, to achieve ambitious plans to deliver a zero-emission bus fleet to the people of Newport by 2028.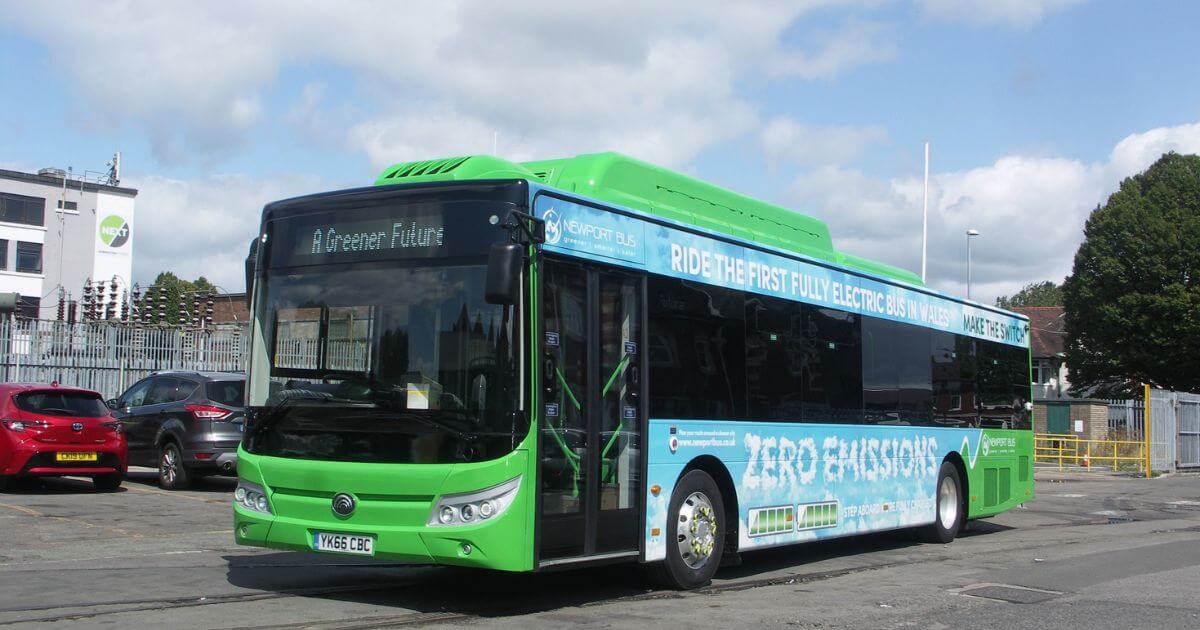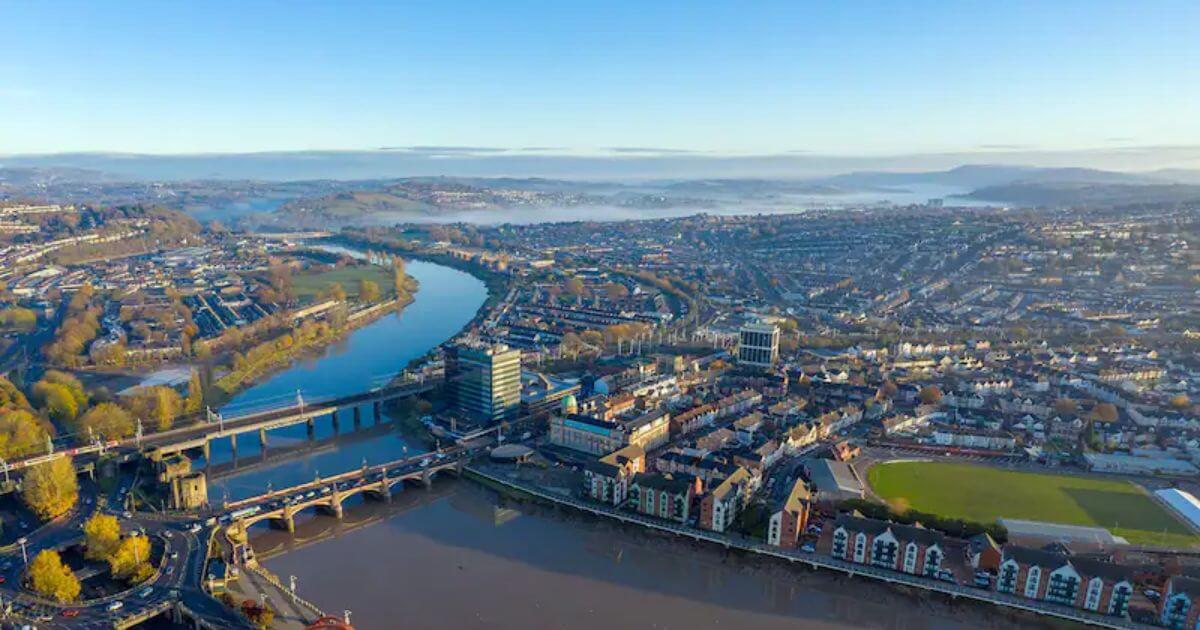 The Challenges
With the pandemic affecting transport and social distancing in place, Newport Bus was looking for solutions to encourage passengers back onto public transport, and meet their high expectations. Newport Bus wanted to provide a smart ticketing solution with a reliable passenger app that customers could trust.
They required live occupancy information, positive messaging in the app to reassure customers services were coming, and contactless payments. Finally, they needed the app to be integrated with their existing Ticketer system.
The Solution
In March 2020, UrbanThings and Newport Transport worked together to provide a smart ticketing solution for bus passengers.
The solution consists of a modern passenger app providing m-ticketing and RTI, and a cloud-based back office. UrbanThings' white-labelled mobility solution UrbanHub provides real-time information and mobile ticketing that can be validated via QR code. Check-in data is sent to the UrbanHub cloudbased backend system, where Newport Transport can view detailed reporting including live passenger metrics.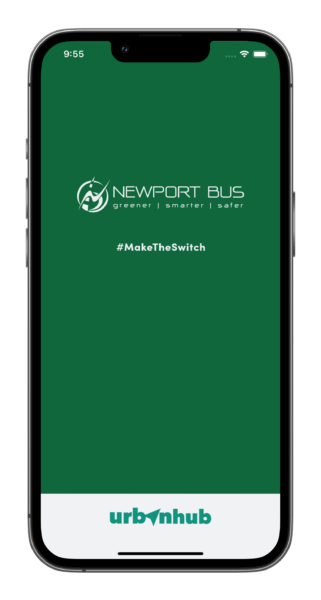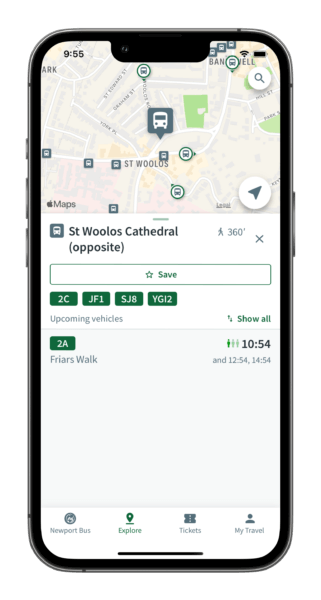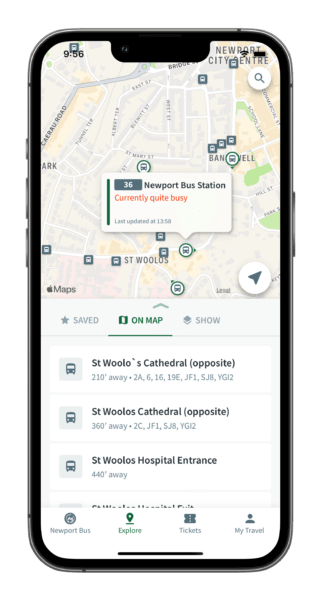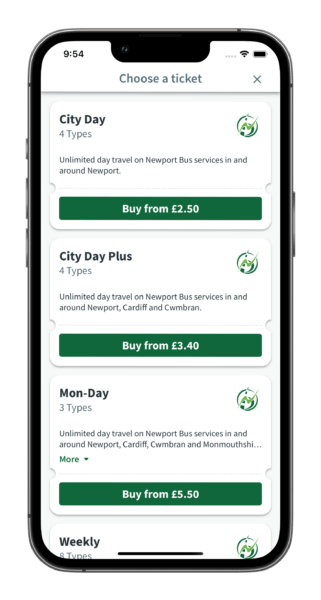 In addition, the app presents passengers with UrbanThings' innovative social distancing technology showing live vehicle occupancy.
The feature captures live vehicle occupancy data, generates predictions of how crowded as a service will be in the future, and feeds these directly back to Newport Transport and their passengers.
UrbanThings continues to modernise and update the app; in 2023 the ability was added for passengers to register their contactless bank cards and then view their journey history directly within the app, allowing passengers to track fares paid, journeys taken and make easier customer service enquiries such as lost property requests.
Features included
Dedicated Mobile App for Passengers
Fully branded and white-label app
Real-time Information
M-Ticketing
Barcode ticketing via integration with Newport Transport's existing Ticketer ETMs
Institutional Ticketing
Live Occupancy Predictions for COVID-secure travel across the network
Contactless card registration and journey history
Back Office Portal
Cloud-based back office showing rich passenger data and future-support for beacon-based check-out
Back end retail reports and export capability into EP Morris
Fully managed and updated by UrbanThings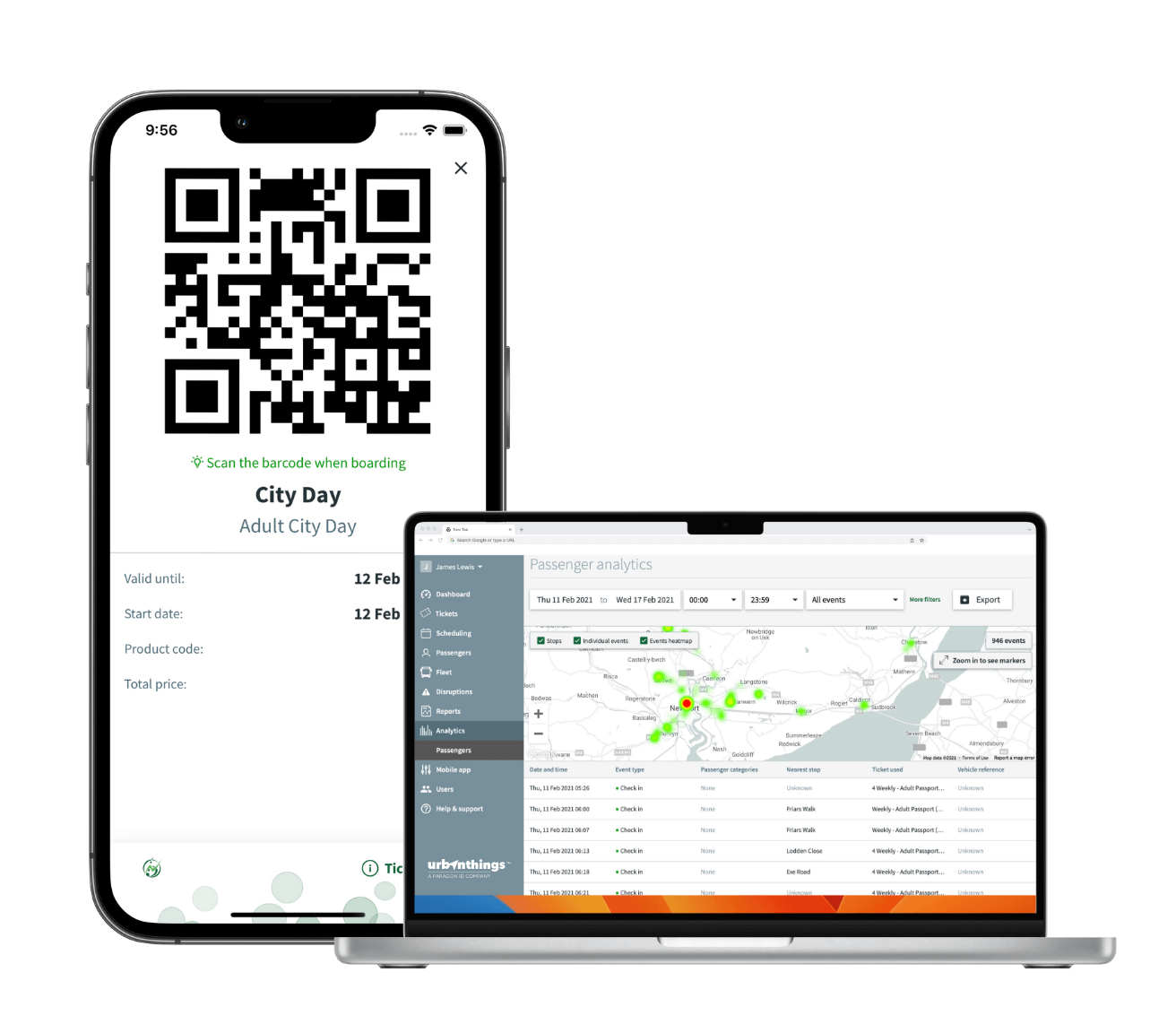 ---
"The UrbanHub platform provides the ideal solution for Newport Bus. It offers a modern, easy-to use and reliable mobile travel app to our passengers. Within an increasingly contactless and paperless world, the Newport Bus app has been designed to meet the high expectations of our customer. As part of our service improvement strategy, the launch of the app follows the implementation of contactless payments and will bring additional convenience and flexibility to bus travel and I am hopeful that it will encourage more people to give the bus a try and make the switch."

— Scott Pearson, Managing Director, Newport Bus
---