5 UrbanThings Features that Make Life Easier
At UrbanThings, our goal is to make travel simple and sustainable for everyone. We want to help passengers get the most accurate information possible with easy ticketing options, and give them the confidence to travel by shared transport. Check out these five features available on our iPhone and Android Apps that make life easier:
1. Watch a vehicle
You can now watch a vehicle in real time, in our Apps, showing travellers exactly when the bus is coming for a worry-free commute.
Getting ready for work, getting children prepared for school, or going to an appointment can be stressful – you can now easily check how soon your exact bus will arrive without even unlocking your phone. To watch a vehicle, passengers can simply choose a service and select "Watch this arrival". There is no need to wait at the bus stop longer than you have to.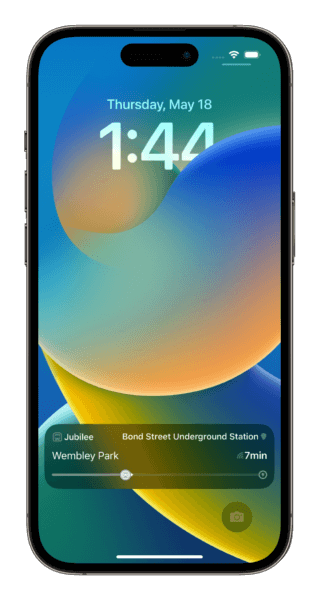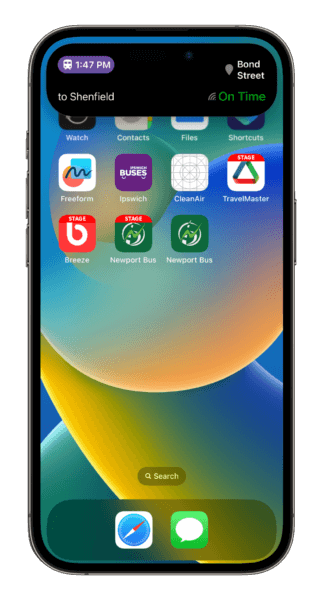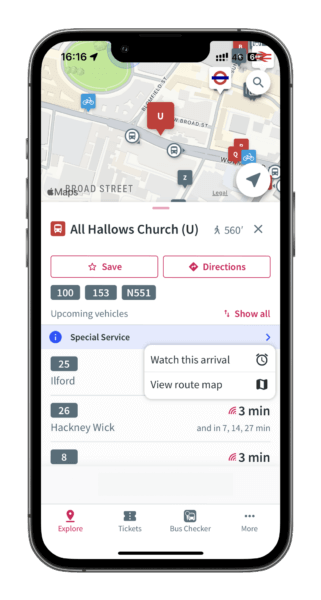 We're on the case with wearables support too: you can watch vehicles with Android Wear on your smart watch. Passengers can also live monitor a resource, for example a bike dock.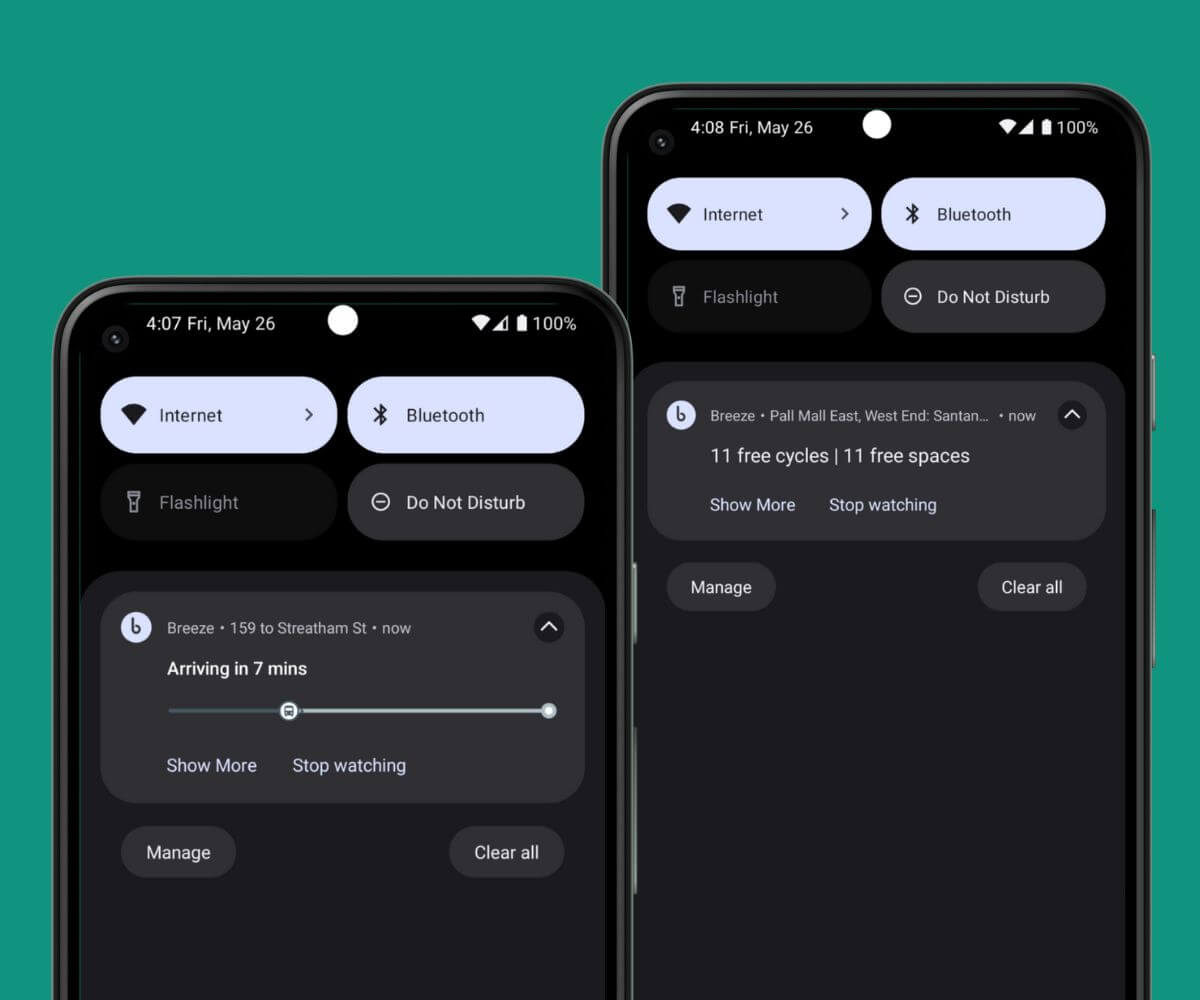 2. Choose your favourite transport mode
You can personalise your transport experience by choosing your favourite transport mode when planning a journey. For example, if you don't feel like taking a tube on a really hot day, you can select 'Bus'.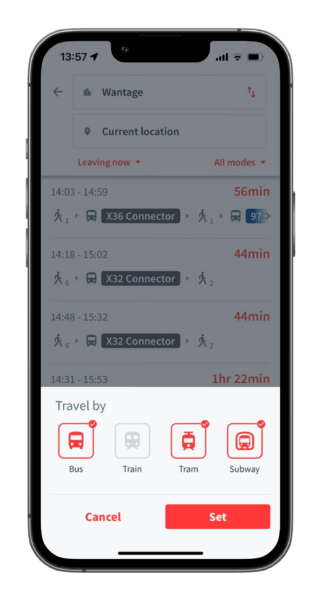 3. More ways to buy tickets
You can now buy a ticket more quickly than ever. We've placed clever shortcuts to buy relevant tickets either directly from a departure board, or even when planning a journey.
4. Expiring Ticket Reminders
Our Apps can now send reminders for tickets that are about to expire, making it easier than ever to buy again with one simple tap.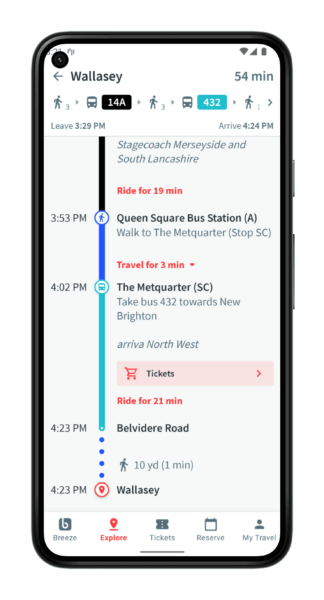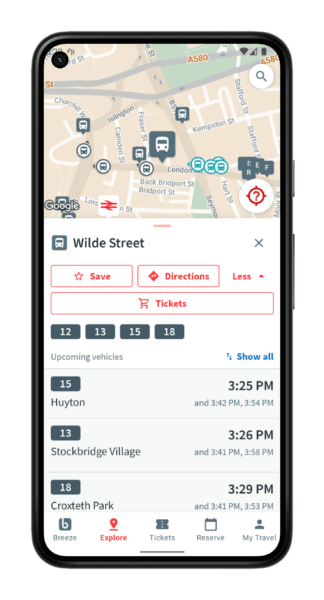 5. Heatmaps
For a transport operator, retail reports are only part of the picture – the real magic of an account-based, fully integrated platform is being able to see what's happening on the ground.
With live heatmaps, operators can see quickly where their passengers travel the most using their back office portal. The dashboard shows passenger data with actual revenue, passenger journeys by mode, heatmaps of trip pickup and dropoff locations, and heatmaps of vehicle travel locations with travel patterns.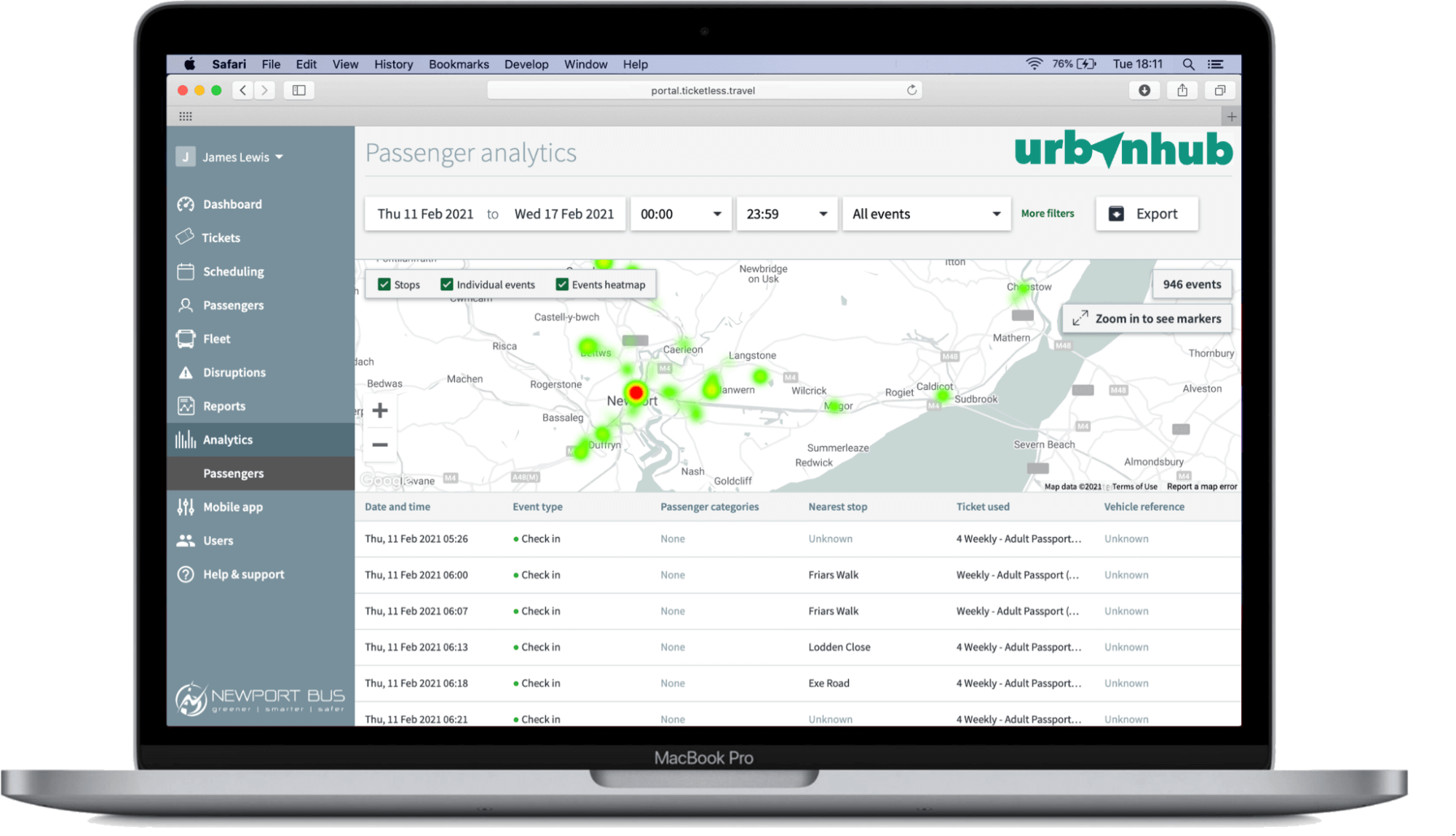 We are passionate about helping cities and operators deliver an efficient, effortless, and sustainable passenger experience. If you would like your own white label transport app, contact us via the form below and our team will be happy to help.