UrbanThings and TravelMaster Launch a New Mobile App in South Yorkshire
UrbanThings and TravelMaster have launched a brand new mobile app in South Yorkshire. TravelMaster retails multi-operator tickets using the ITSO smart card standard, this being the single common standard across the operators they serve.
In response to passenger feedback, TravelMaster were seeking to improve their existing process for digital ticket retail. Purchasing and ticket collection involved separate, siloed software, with passengers using an older website to purchase, and then a separate app to load cards. TravelMaster wanted to combine retailing and loading into a single, modern, and easy-to-use passenger interface.
UrbanThings developed a dedicated mobile app, delivering a customer focused alternative to the website currently being used, enabling passengers in South Yorkshire to register smartcards, purchase tickets, and load them onto their TravelMaster smartcards.
---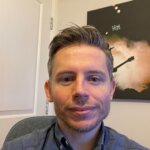 "I am very excited to be able to bring about change and make the ticket buying process easier for our customers. By working alongside UrbanThings we have been able to put the ticket machine into the phone. Keeping to existing standards for delivery is very important to us as we rely heavily on the data provided by the standards. At TravelMaster we are all very excited for the future as we continue to push out developments alongside UrbanThings to make travelling as seamless as possible."

— John Henshall, Director and General Manager, TravelMaster
---
The new South Yorkshire TravelMaster app is now available on the App Store and Google Play, completely free of charge. With everything in the same place, buying a travel ticket or updating account details is simpler and faster via the app. Powerful features include:
Customised branding
Ticket Purchase
Card Registration
Card Loading
Card Reading
Reporting lost cards
Major Payment Methods Support (Debit/Credit Card, Apple Pay, Google Pay)
Coupons/Vouchers
Help & Support
Link to Customer Account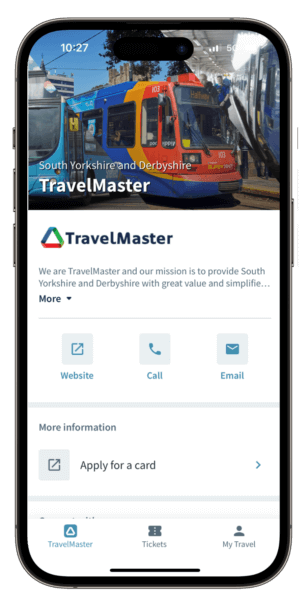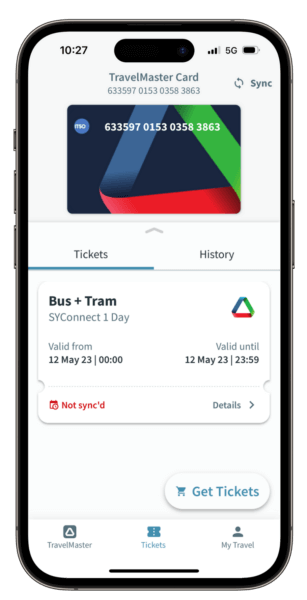 The solution is based upon UrbanHub, the smart transport platform designed to accelerate the use of sustainable transport. The platform powers 130m+ passenger journeys a year in the UK, Europe, and North America. By working with UrbanThings, TravelMaster is laying a solid foundation for smart ticketing initiatives, including contactless and capping. UrbanThings will continue to help cities, local authorities and transport operators improve their passenger experience by creating technology solutions for them.
---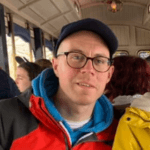 "Working with the TravelMaster team to deliver their new App has been fantastic – right from the start they have been very clear on the requirements, always considering the needs of their users above all else. Together we have built a very neat implementation that will make using the transport network in South Yorkshire simple and I look forward to continuing our partnership."

— Simon Franklin, Senior Product Manager, UrbanThings
---
About TravelMaster
TravelMaster is a commercial organisation owned and operated by the region's transport companies who, through TravelMaster, work to deliver some of the UK's lowest priced and most advanced, integrated travel tickets.
TravelMaster's mission is to provide South Yorkshire with great-value, simplified tickets for travel on any bus, tram, and train.
About UrbanThings
UrbanThings is a technology company based in London and part of Paragon ID, global provider of identification solutions for e-ID, transport and smart cities. UrbanThings's mission is to make travel simple for everyone and encourage the use of shared transport. Providing cities, local authorities and passenger transport operators with a smart transport platform for mobile ticketing and reservations, live vehicle tracking, and rich passenger analytics, UrbanThings' technology powers over 130 million passenger journeys each year.
Media Contact
Flora Tran, Marketing Manager at UrbanThings
flora.tran@urbanthings.co