Get to know Simon Franklin, Senior Product Manager at UrbanThings
New Urbling alert! We're delighted to add Simon Franklin to the Product team.
Big Manchester United fan, family man and keen runner, Simon is our new Senior Product Manager. With over 10 years of experience in SaaS products within a range of different industry sectors, he is key to understanding customer needs and constructing a prioritised roadmap of product improvements and new features.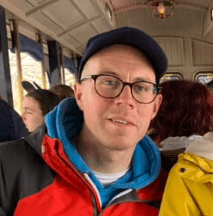 Tell us a bit about yourself.
As Senior Product Manager, I am relishing the opportunity to help shape UrbanThings development schedule and roadmap.
I've worked with SaaS products for over 10 years, within a range of different industry sectors. I began in global mobility , then moved into FinTech, as a product manager for remote verification, ultimate beneficial owner research and client onboarding tools. More recently I've been working on a Supply Chain Transformation project within Sainsbury's Digital Tech data and supported the launch of Nectar Prices as the owner of in-store inventory software.
I chose UrbanThings as my next career move because I am a keen advocate of public transport and I am very interested in how I can make a positive difference to how our users experience travelling and commuting. I believe with the right product delivery we can increase passenger numbers massively and promote sustainable choices wherever possible.
So, what does a day in the life of a Product Manager at UrbanThings look like?
As anyone who has worked in product knows, our days are never boring and are extremely varied – however one thing is always consistent, joining the engineering morning stand up at 9:15am.
Once we've all discussed our day, checked in with the latest Jira board and made sure there are no blockers, the world is our oyster. The product team at UrbanThings could be doing anything from business value scoring an improvement ide a, to refining and prioritising a backlog issue or user story. We could be plotting work on our roadmap, travelling to clients for commercial meetings and feedback sessions or building up release notes and schedules.
The product team is also responsible for delivery of white label Apps to our clients, providing that bridge of communication between the customers and our developers.
What's the most exciting thing on the roadmap this year?
We have a whole bunch of exciting features coming up including a new B2B ticket portal and potentially game-changing work on age verification and loyalty. If I had to choose one, it would be our optimisation of the live vehicle tracking markers in our Passenger App which will be available very soon.
This will massively improve the usability of our live markers by adding the route name as a fixed label – meaning users no longer have to select a bus icon to see which route it serves. This change will also mean that UrbanThings will be able to vary the icon by route colour for our customers for the first time – another highly valued change for our users.
This isn't the largest piece of work on our Roadmap (by some margin!), but the designs are looking fantastic and the beta version I've been playing has really brought home to me how much of an improvement it is.
What's your favourite thing about UrbanThings?
So far the culture of UrbanThings has been incredible, the team has been fantastic in terms of welcoming me into the fold. I've personally really appreciated more contact in person with my colleagues, having previously been almost fully remote in my more recent roles post-pandemic.
We've had some great socials and meals out recently, and I am looking forward to more in the future!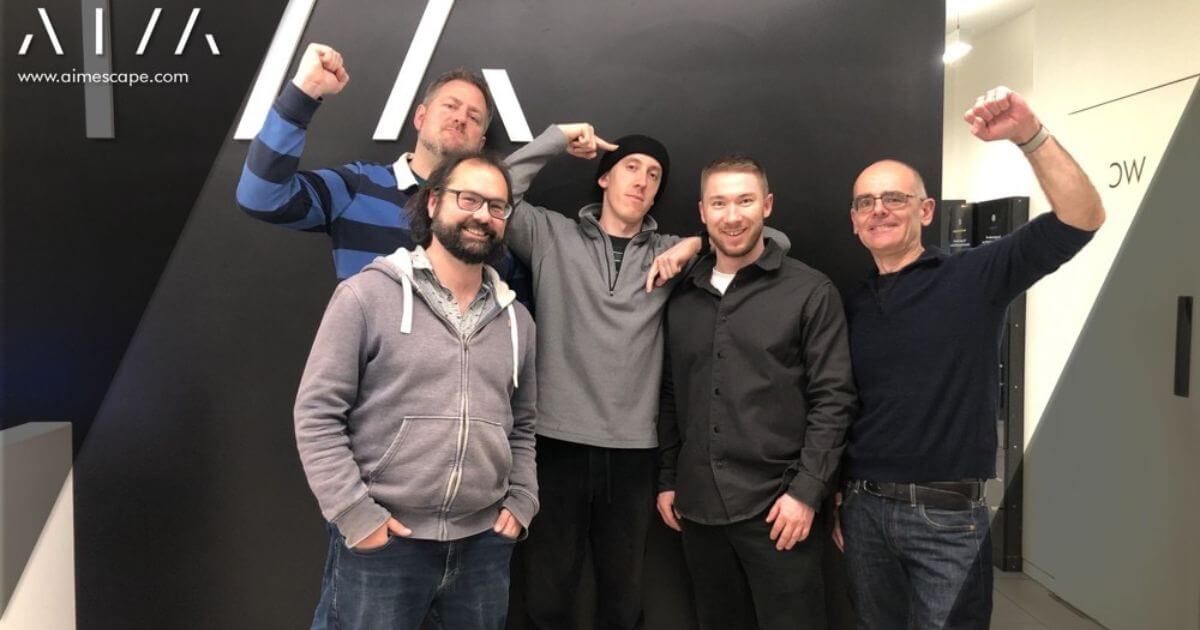 And outside of UrbanThings, who are you?
Outside of UrbanThings, I am a family man – I live with my wife, twin daughters and our beagle-terrier cross Shelby. We spend our time together travelling, eating great food, going on long walks and playing Nintendo. I love sports and I am a big Manchester United fan. I play football each week and am a keen runner and cyclist – I recently completed my first London Marathon in April!
Working at UrbanThings has been great for my family/work life balance, I am able to work around school pick ups and family events and I've recently taken up the Cycle2Work scheme and bought a new gravel bike that I've been testing at the weekends.
Connect with Simon on LinkedIn
If you would like to connect with us or learn more about UrbanHub, fill in the form below and our team will be in touch.