Arriva Digital Director to join UrbanThings as Chief Operating Officer
UrbanThings is pleased to announce that Adam Toone is joining the team as Chief Operating Officer.
With over ten years of experience in commercial and general management positions, Adam was previously with Arriva, one of the UK's leading providers of bus transport. Leading all of UK bus digital, commercial, and IT systems from scheduling systems and ticket machines to the app and website, he also sat on the board of directors for Traveline, CoMoUK and Project Coral.
Most recently, Adam was credited for winning and launching multiple Demand Responsive Transport (DRT) services across the country, rolling out a new scheduling system, as well as Tap on Tap off across the UK bus fleet at Arriva.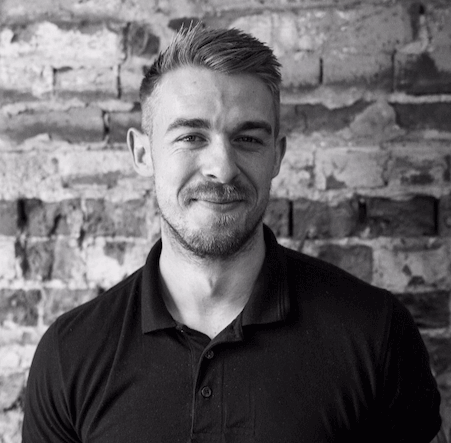 In his new role, Adam will oversee all operational aspects of UrbanThings, focusing on setting a clear business strategy, and leading the commercial team to give out customers continuous improvement and innovations that they look for in a partner like UrbanThings.
UrbanThings is excited to draw upon Adam's expertise in digital and mobility solutions to achieve high business growth across all market territories and create new strategic partnerships, while building upon UrbanThings's current strong product portfolio.
---
"UrbanThings is a business with an impressive global footprint through its association with Paragon ID, a strong product portfolio, a talented team and an enviable reputation as a leader in making travel simple. Over the last 5 years in the transport industry, I have become more convinced by the strength of the company and its clear growth potential. I will be very focused on working with the UrbanThings team to deliver a step-up in business performance, as we serve the millions of people around the world who use its products."

— Adam Toone, COO at UrbanThings
---
Arne Rosenkranz, General Manager at Paragon ID UK, states:
"We are very pleased to have been able to secure a talent of the calibre of Adam to drive and deliver our commercial roadmap at UrbanThings. With his strong experience within the industry and a clear understanding of how to make travel simple for passengers by delivering digital solutions to operators, we are confident that Adam will be able to make a very positive contribution to the business and elevate our sales proposition to a new level."
UrbanThings is a technology company based in London and part of Paragon ID, global provider of identification solutions for e-ID, transport and smart cities. UrbanThings's mission is to make travel simple for everyone and encourage the use of shared transport. Providing cities, local authorities and passenger transport operators with a smart transport platform for mobile ticketing and reservations, live vehicle tracking, and rich passenger analytics, UrbanThings' technology powers over 130 million passenger journeys each year.