Multi-Operator
UrbanThings partnered with the Welsh Government to provide a multi-operator ticketing solution across the TrawsCymru network in Wales
In October 2020, UrbanThings launched Ticketless™ to multiple operators serving the TrawsCymru network in Wales. The solution is the first phase of a larger project, conducted in partnership with the Welsh Government. The solution consists of a single TrawsCymru passenger app which provides real-time information and mobile ticketing for services run by operators First Cymru, Richards Bros and Lloyds Coaches.
The next phase of the project will roll out in December and will allow passengers to make seat reservations for specific services, to pre-book journeys and make seat reservations via a passenger website. It is hoped that the solution will be available to the whole TrawsCymru network in early 2021.
Deliverables:
Multi-modal real-time information for National Bus and National Rail
Bike dock locations and real-time information
Multi-modal journey planning
Multi-operator app with Ticketing and fully-blended RTI
Barcode ticketing via ETM integration
Cloud-based back-office with passenger analytics
Localised to Welsh
Operator apportionment
Live occupancy data
Rapid deployment
"Giving passengers real-time information and a mobile ticketing system will make using the TrawsCymru network more accessible and convenient, and I look forward to seeing the system's introduction. This will be on a select number of services initially, with a view to a wider rollout including seat booking. Our transport network continues to adjust to the challenges of coronavirus and this is another way to help people travel with confidence. We've worked closely with UrbanThings and alongside Transport for Wales to deliver this innovative system for passengers."


Ken Skates - Minister for Economy, Transport and North Wales

Ticketless On Board
UrbanThings provided a smart mobility solution to TfL for Nightingale Hospital key workers
UrbanThings was chosen by Transport for London to provide them with a zero-hardware smart mobility platform to track vehicles taking key workers to the new Nightingale Hospital in London. 
TfL wanted to provide NHS workers with live arrival times so they could meet their shuttle buses without the need to queue up; therefore facilitating social distancing. TfL required a solution that could provide RTI vehicle tracking, and be deployed in a matter of days. 
Key requirements of the platform were the ability to adapt to rapidly changing routes and pick-up points, and not use infrastructure-heavy hardware, which would prevent the use of different or additional vehicles. 
Deliverables:
Vehicle tracking for TfL shuttle buses going to and from the NHS Nightingale Hospital, London

No on-board hardware is required; the app can run on consumer smartphones with GPS to provide vehicle tracking. 

The app reports and analyses live vehicle positions and makes real-time arrival predictions which can then be served to the passengers by way of departure boards or passenger app

The solution is not reliant on infrastructure-heavy solutions allowing it to support rapidly changing routes and pick-up points

If necessary, Ticketless On Board can be extended to provide smartphone check-in, live occupancy tracking to enforce social distancing, and COVID-19 contact tracing
We are proud of our work with UrbanThings to help us deliver innovative solutions quickly to help bring about transport improvements. By working with UrbanThings we were able to provide real-time arrival predictions to those essential workers who were travelling to the Nightingale Hospital, giving them the assurance that a shuttle bus service was on its' way.


Rikesh Shah - Head of Commercial Innovation, Transport for London

Ticketless
UrbanThings brings Smart Ticketing to South Wales in partnership with Newport Transport.
UrbanThings and Newport Transport have been working together to provide a smart ticketing solution for bus passengers in Newport, Wales.
The product consists of a sleek passenger app providing m-ticketing and RTI, and a cloud-based back office.
The Newport Bus app also includes UrbanThings' occupancy prediction technology. The feature generates predictions of how crowded a particular service will be and feeds these directly back to Newport Transport and their passengers. The aim is to encourage passengers back onto services, by showing them that there is space for them to travel safely.
Deliverables:
RTI and m-Ticketing app for Newport, Wales
Barcode ticketing via integration with Newport Transport's existing Ticketer ETMs
Cloud-based back office showing rich passenger data and future-support for beacon-based check-out
Occupancy prediction solution for COVID-secure travel

 

across the network
Institutional ticketing
Back end retail reports and export capability into EP Morris
Fully managed and updated by UrbanThings
The Ticketless platform provides the ideal solution for Newport Bus. It offers a modern, easy-to-use and reliable mobile travel app to our passengers. Within an increasingly contactless and paperless world, the Newport Bus app has been designed to meet the high expectations of our customer. As part of our service improvement strategy, the launch of the app follows the implementation of contactless payments in March and will bring additional convenience and flexibility to bus travel and I am hopeful that it will encourage more people to give the bus a try and make the switch.


Scott Pearson - Managing Director at Newport Bus
Ticketless
UrbanThings launched their smart ticketing platform Ticketless™ to the City of Ipswich in partnership with Ipswich Buses.
UrbanThings worked with Ipswich Buses to provide a passenger app and accompanying cloud-based back-office reporting system for use on their services.
The Ipswich Buses app launched in November 2019 across the city and is available for iOS and Android.
Deliverables:
RTI and m-Ticketing app for Ipswich Buses

Barcode ticketing via integration with Ticketer ETMs

Smart back office with passenger analytics

Institutional Ticketing

Back end retail reports and export capability

Released in November 2019

Fully managed and updated
Our company had been looking to develop and launch our own m-ticketing and journey planning app for some time. We are always looking for new ideas to attract and retain customers so having our own app was the next natural step after successfully launching contactless payments. It was important to Ipswich Buses that our app was white labelled and was not a generic product. When we met Carl and his team they were very accommodating and showed a genuine interest in our business and our requirements. They have worked seamlessly with our own team to develop and launch the app.


Steve Bryce - General Manager, Ipswich Buses
Hex Tag
UrbanThings partnered with Richmonds to provide smart ticketing and passenger analytics for their private shuttle services to a business park near Cambridge.
UrbanThings worked with Hertfordshire-based Richmonds to provide institutional ticketing to employees of a local business park. The business park required secure, private ticketing and real-time passenger information that was only available to employees. There was also a need to understand exactly which employees had used the service, in order to apportion subsidies to various stakeholders. A white-labelled app was deployed in just 6 weeks, with secure institutional ticketing and route information only available to employees of companies based on the park.  
Deliverables: 
Quick, secure check-in via Hex Tags

Check-out via beacons

Secure symbol display for visual validation

Passenger analytics, including breakdown per company

A branded app for timetable information and account-based mobile ticketing

Easy-to-use Web portal to manage riders and tickets
"More of our contract clients have been requesting a travel app that on the one hand delivers a better service so that their staff can view timetables, receive alerts and track coaches, whilst on the other hand, gives transport managers increased visibility for route optimisation, and improves on-boarding security via e-tickets with anti-fraud measures. In the long-term, the information gathered by the app will enable us to help our clients to reduce their CO2 footprint and improve our service delivery. In developing the Richmonds Smart Travel App, UrbanThings have understood our requirements and delivered on them. We look forward to optimising the potential of the app and rolling it out across our various services."


Andrew Richmond - Managing Director, Richmonds
Hex Tags
UrbanThings partnered with Pilkington Bus in Lancashire to provide flexible mobile-ticketing with zero on-board hardware required for their school services.
UrbanThings worked with Pilkington Bus to develop a replacement app for their existing ticketing system. The Pilkington Bus app launched in June 2019, after a delivery period of only 4 weeks. Their school services vehicles did not have ticket machines installed, and therefore UrbanThings' Hex Tag technology provided a practical low-cost solution. 
A branded app for timetable information and account-based mobile ticketing

Back office with comprehensive passenger usage statistics for operational intelligence

Easy-to-use Web portal to manage riders and tickets

Check-in via Hex Tags using passenger smartphones as ticket validators

Secure symbol display for visual validation

Ticket Gifting

Parental notification for school services
Since the introduction of the Ticketless app, we've seen an increase in passengers using mobile ticketing, as well as a decrease in fraud due to the various security measures the app has in place. We're looking forward to seeing the new innovations that will be added to the app as the product develops.


John Threlfall - Pilkington Bus, Lancashire
Ticketless
UrbanThings partnered with Stadtverkehr Detmold and IVU Traffic Technologies to bring Ticketless to Germany
We worked with IVU Traffic Technologies and StadtVerkehr Detmold to build the new SVDsmart app and back-office as a replacement for the existing app and ticketing scheme.
Deliverables:
A branded app for real-time information and mobile ticketing
Easy-to-use Web portal to manage riders and tickets
QR codes for on vehicle validation
Tight integration with IVU.suite
Live operational data to improve route profitability.
The Ticketless app has proven to be a very attractive product for the city of Detmold and is very well suited to offer simple ticketing on a mobile phone. The app was quickly introduced thanks to the professional and dedicated project management of UrbanThings and IVU. With the planned expansion, the app will quickly become the central component of the digital sales strategy of the city of Detmold.


Wolfgang Janz - Managing Director, Stadverkehr Detmold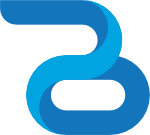 Ticketless
UrbanThings partnered with Esoterix and SevernNet to bring Ticketless to passengers in Avonmouth
The SevernNet buzz app launched in Q2 2018 and is available for iOS and Android
We worked with Esoterix to build the SevernNet buzz app and accompanying back-end system as a replacement for their existing smartcard scheme.
Deliverables:
App integration with Hex Tags for right-to-travel validation
Provision and setup of Hex Tags for vehicle identification
Onboarding and training for drivers, inspectors and other staff
Bespoke passenger events server system
"UrbanThings is a continually forward thinking organisation, pushing ideas and boundaries all the time."


David Stewart - CEO, Esoterix

mobile ticketing
Ticketer selected UrbanThings as their partner to deliver a high quality m-Ticketing solution
UrbanThings worked with Ticketer to develop and publish ZipTrip, a bespoke mobile ticketing app built on top of our tried-and-tested core code. Additional features include:
Support for in-app ticket purchase and 2D barcode ticketing.
Multi-tenancy store allowing individual bus operators to showcase their products.
Integration with card and web payment services.
User account hosting for integration with in-house CRM systems.
Purpose-built customer-facing web portal for account management.
We sought UrbanThings as our mobile partner because of their demonstrably strong track record in building robust and feature-rich apps. We look forward to working closely with them to realise out vision for the future of public transport.


John Clarfelt - Managing Director, Ticketer